Support Us
Donate Online: using the 'Donate Now' button above
By Cheque: please make cheques payable to 'RJAH Charity' and send FAO: Finance Department
In Person: at the Post Office which is located in the hospital main entrance.
Contact Us
Email: rjah.fundraising@nhs.net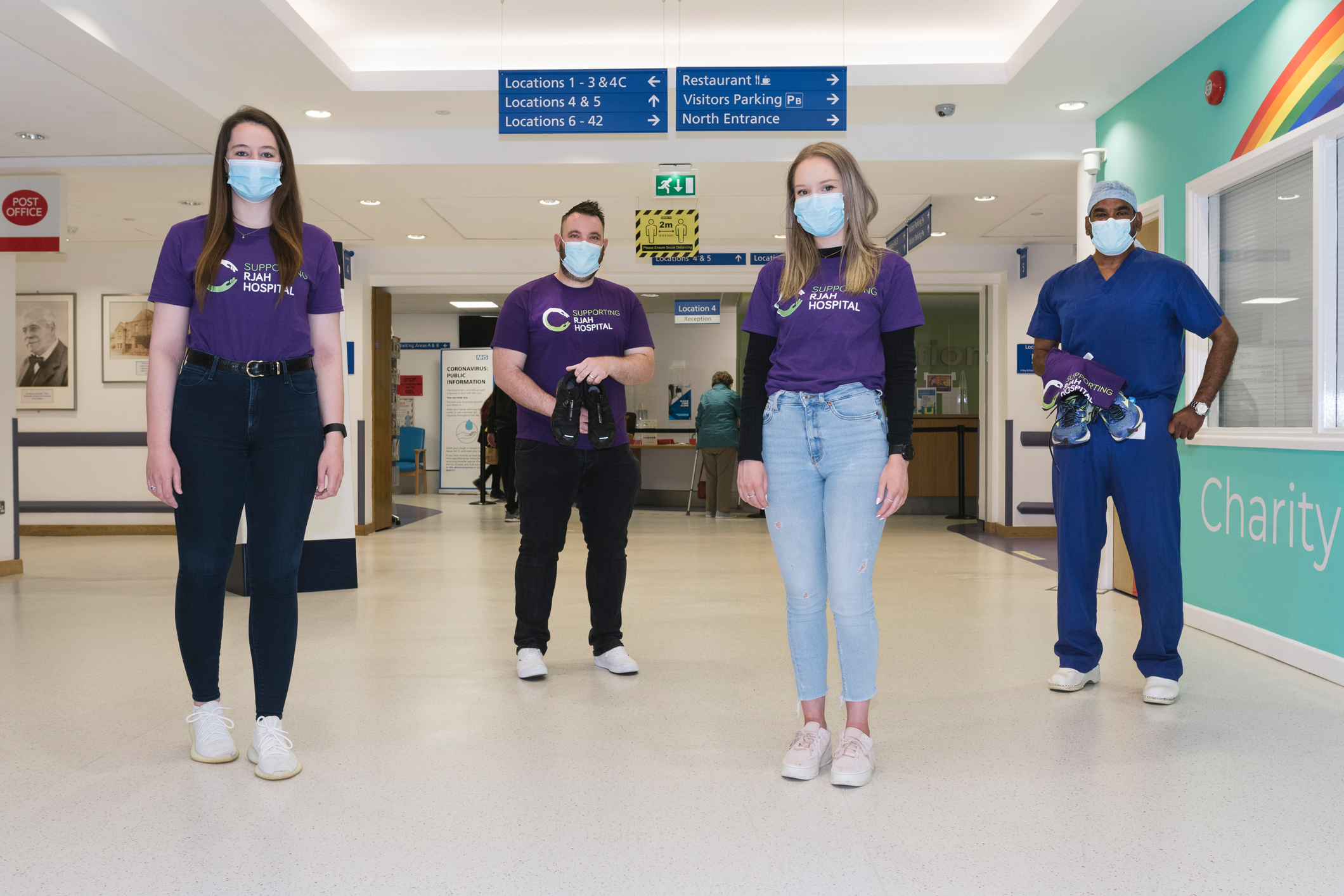 The Robert Jones and Agnes Hunt Orthopaedic Hospital Charitable Fund
The RJAH Charity raises funds to support patients and staff to ensure world class patient care is delivered.
This is achieved through fundraising and supporting others to fundraise on behalf of the Trust, ensuring we have an open and honest approach in line with fundraising regulations.
The Trust strives to make things better for patients and staff alike and will always use donors money wisely and in the interest of its stakeholders.


Your donation can make a difference
Donations allow RJAH to:
provide state of the art equipment and facilities
provide extra comfort to our patients
The RJAH Charity is a registered Charity (no 1058878) with around 20 individual funds - the majority of which are for specific wards or departments and they are generally used to benefit both staff and patients. There is also a general fund, which is used to support hospital-wide initiatives and those areas which do not have their own fund.
Please feel free to visit the Fundraising Office (opposite the Post Office in the Main Entrance) for further help and advice or to make a donation. Please get in touch prior to your visit to ensure someone will be able to greet you on 01691 404588 or email: rjah.fundraising@nhs.net.
Gift Aid
If you are a UK taxpayer making a personal donation, why not allow us to make your donation go further by simply completing a Gift Aid declaration. This enables us to reclaim an additional 25p for every £1 you donate at no extra cost to you.
A donation form is available which enables you to indicate the area you would like your gift to benefit and also includes a Gift Aid declaration section.  
Fundraising
If you are interested in supporting RJAH, and would like more information, please email rjah.fundraising@nhs.net.
A list of fundraising events that you can get involved with here.